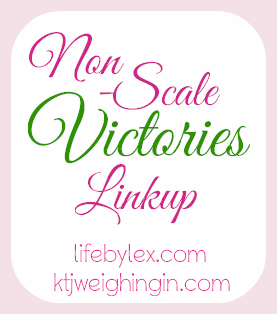 Hey guys, long time, eh? I have learned that if I don't organize all my blog things ahead of time, before I know it the week gets away from me!
I am linking up with KTJ and Alex this week for non-scale victories. I've been seeing it around every Thursday but haven't joined yet.
I can't say that I have many victories, because I have done minimal amounts of trying. However:
*I brought my breakfast and lunch to work 3 days this week, as opposed to 0
*I have cut it down to 1 diet coke at night
*I have been drinking much more water than usual
See, it isn't much, but it is a start to build upon, right?